Details

Hits: 1513
Return to Vehicles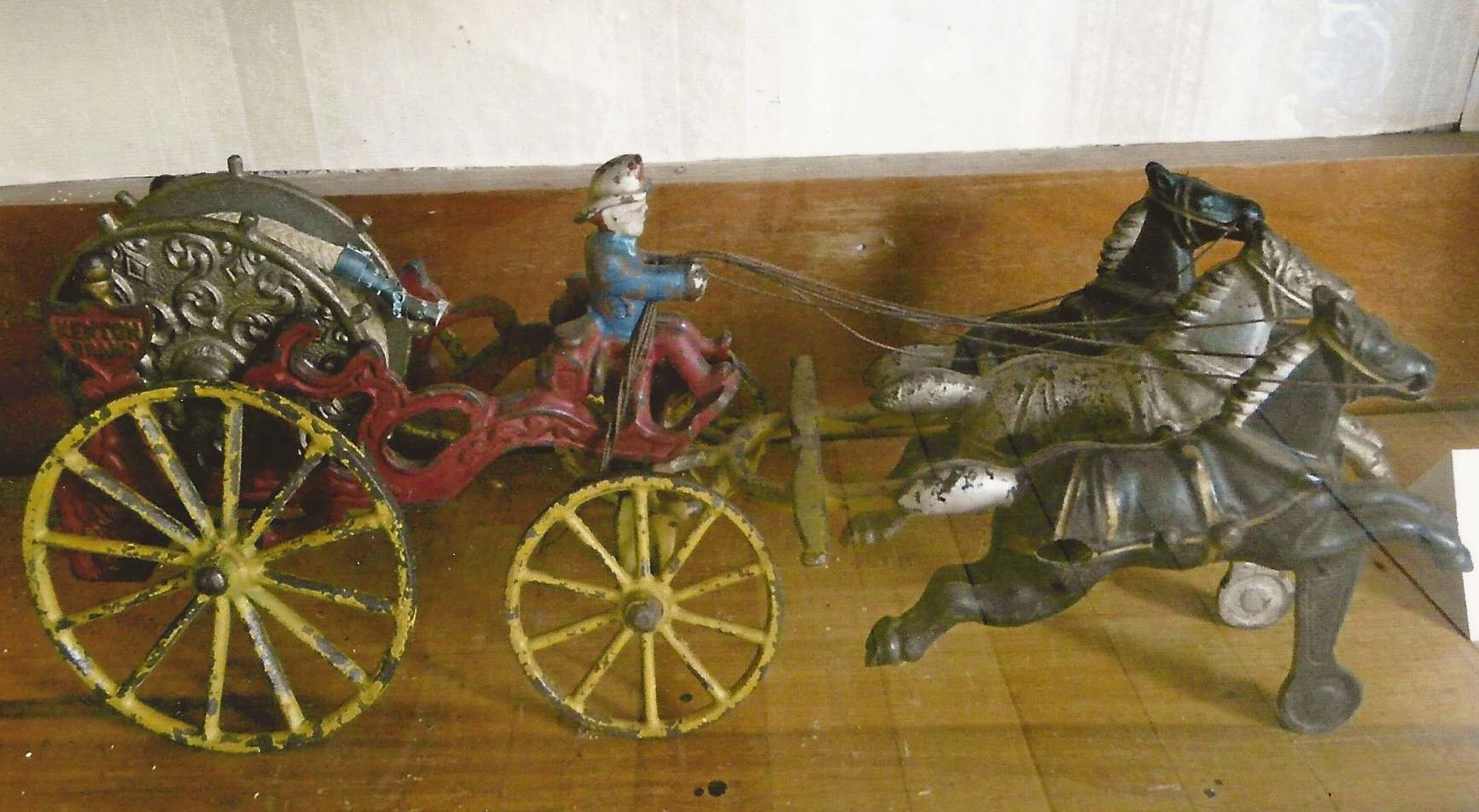 Details

Hits: 1325
VIEW MASTER
View-Master is the trademark name of a line of stereoscopes and corresponding View-Master reels, which are thin cardboard disks containing seven stereoscopic 3-D pairs of small color photographs. It was introduced at the New York World's Fair in 1939, four years after Kodachrome color film. It was intended as an alternative to the scenic postcard.
The U.S. Military recognized the potential for using View-Master products for personnel training, purchasing 100,000 viewers and nearly 6 million reels between 1942 and the end of World War II in 1945.

---
Return to Other Toys
Return to Toy and Game Timeline
Details

Hits: 2635
---
VEHICLES
Children have played with miniature versions of vehicles since ancient times. Toy sail boats, and wagons and carts pulled by animals were popular. Twentieth-century toys included tractors, trucks, boats, military vehicles, and trains. Die-cast metal toys and the first mass-produced airplanes and cars for young boys appeared in the 1920s. Tonka trucks made their first appearance in the 1940s.
Details

Hits: 2327
---
TRAINS
The earliest toy trains date from the 19th century and were often made of cast iron. The first electric train was exhibited at the 1893 World's Fair in Chicago. By the 20th century, model trains and railroad layouts were widely popular, frequently circling the family Christmas tree. Toy trains from the first half of the 20th century were often made of lithographed tin; later trains were made mostly of plastic. A number of famous manufacturers, including Lionel American Flyer, Ives, Marx, Marklin, and LGB have made toy trains.

Cast-iron Locomotive and Coal Car

Cast-metal pull-toy

Wind-up train
---
Return to Toy and Game Timeline